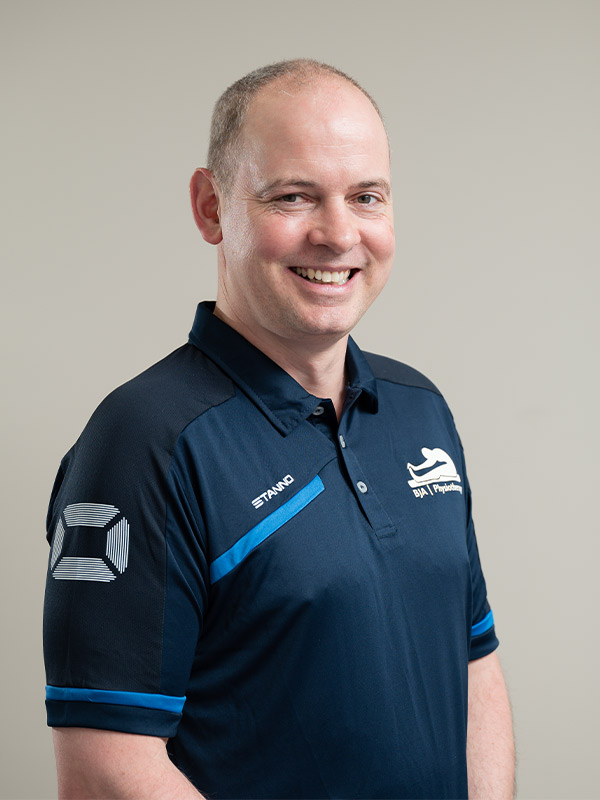 Brendan Aspinall
'If you love your job you never work a day' as said by Mark Twain apparently. That is the fortunate position Brendan finds himself in, this helps him to strive to maintain his work:life balance he feels is one of the key factors in succeeding in good health. Realising he wasn't to be the next David Beckham helped him focus on pursuing a life in healthcare and medicine. A degree funded by the PFA (Professional Footballers' Association) opened the pathway to enter the NHS and the excellent foundations there gave him the experience and drive to help people further and start work in the private sector.
As the founder of BJA Physiotherapy in 2006, he now describes himself in the player manager role of the business. In charge of a business that is thriving whilst ensuring he still is managing a demanding and rewarding caseload is what he loves doing in his work life.
Closely linked to his work are his other passions in life: Family – Three fantastic children and his wife Katie is fellow company director, without whom he admits he would be lost! Lots of dog walking, watching sports, coaching junior football and now retired from playing football, he is playing golf when time allows!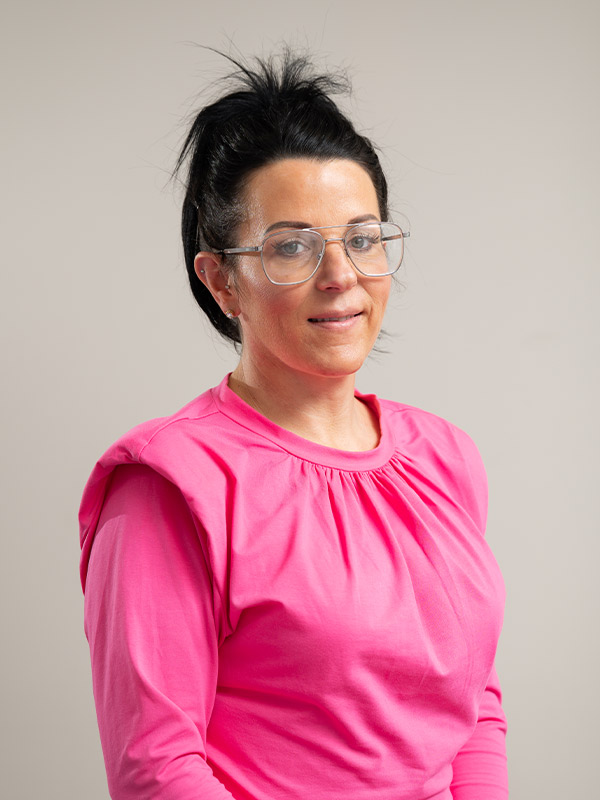 Katie Aspinall
I am the practice manager at BJA Physiotherapy with many roles!
I support all members of our team to ensure that everything runs smoothly. While ensuring all clients feel welcome and supported through the BJA Journey. Its lovely to work in a team that's passionate about what they are doing and very supportive of each other.
Outside of the clinic, I like gardening and find it extremely relaxing and walking my dogs Milo and Obi. My favourite times are spent with my family and friends, especially my beautiful granddaughter Polly.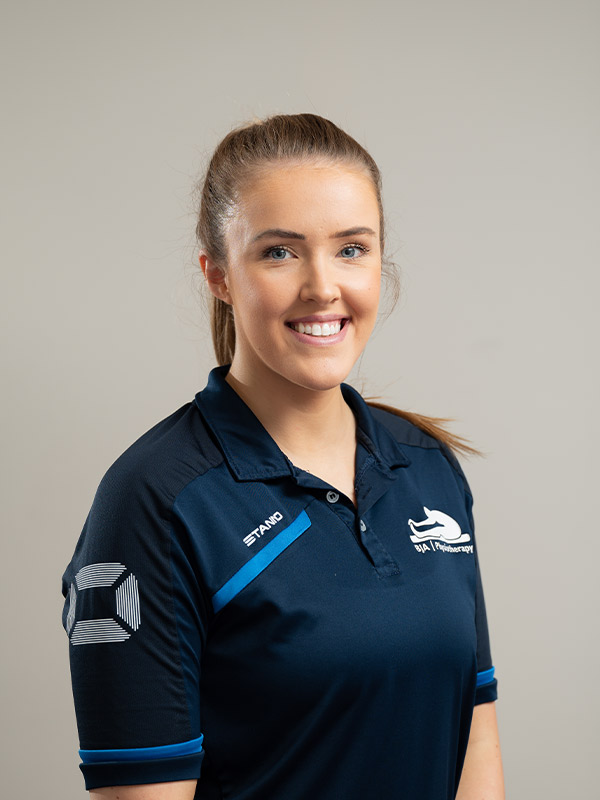 Olivia Bradbury
I qualified with a BSc in Physiotherapy in 2016. After qualifying I began my career at Huddersfield and Calderdale NHS Trust, where I completed my rotations before specialising in Musculoskeletal Physiotherapy. In 2018, I took on a senior post at South West Yorkshire Partnership NHS Trust and I started to work part-time at BJA Physiotherapy. In April 2021, I accepted a full-time post working alongside Brendan at BJA Physiotherapy.
Since qualifying, I have undertaken further training and I am fully qualified to teach Pilates and Yoga. I am also fully qualified in Acupuncture.
Outside of work I'm a keen yogi (I'm usually found balancing upside down!!) and I also try to keep fit with spinning and (very occasionally) running.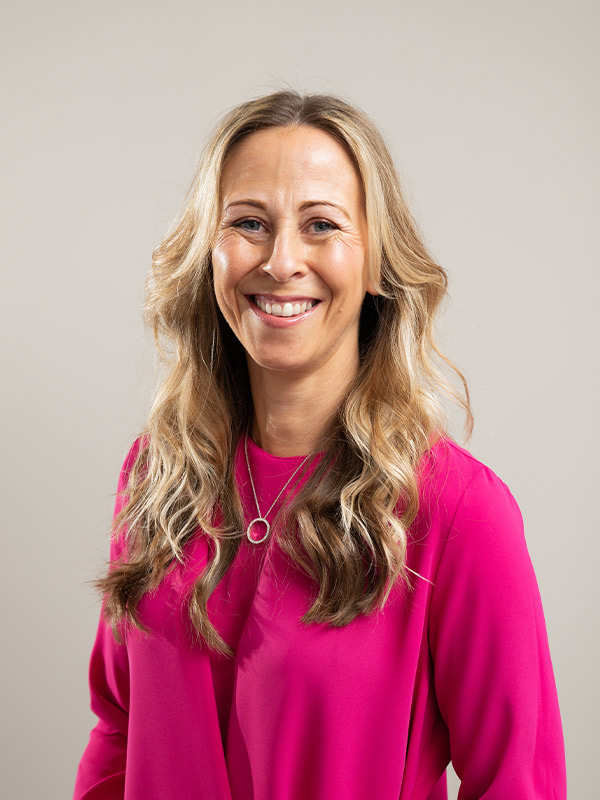 Michelle Hunt
Meet the lovely Michelle. Michelle has been with us for the last 2 years and is the first face you see when entering the clinic. She works tirelessly on reception booking all of your appointments, keeping the clinic clean and tidy and is always on hand to make sure your visit is welcoming and seamless.
In her free time Michelle loves keeping fit; going to the gym, practicing yoga and walking her lovely dog Pippa.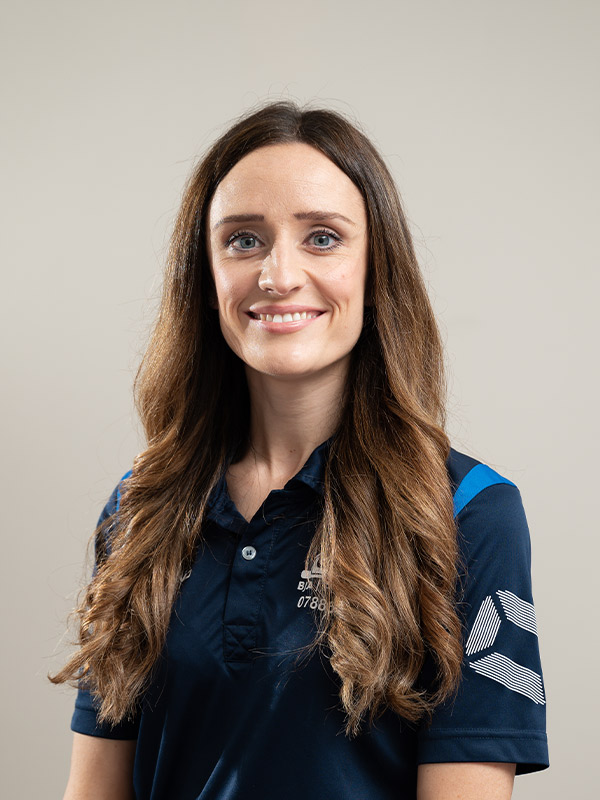 Aideen Mant
I moved over from Ireland to start my physiotherapy degree in 2005 and settled very quickly in lovely Yorkshire.
I started working as a physiotherapist after I qualified in 2008. In 2015, I completed a Masters degree in Advanced Physiotherapy Practice whilst continuing my clinical work. I have been happily working with the team at BJA Physiotherapy since 2013 and currently split my time between here and working for the NHS. 
spend my free time with family and friends. Though with two young children, free time is a rare commodity!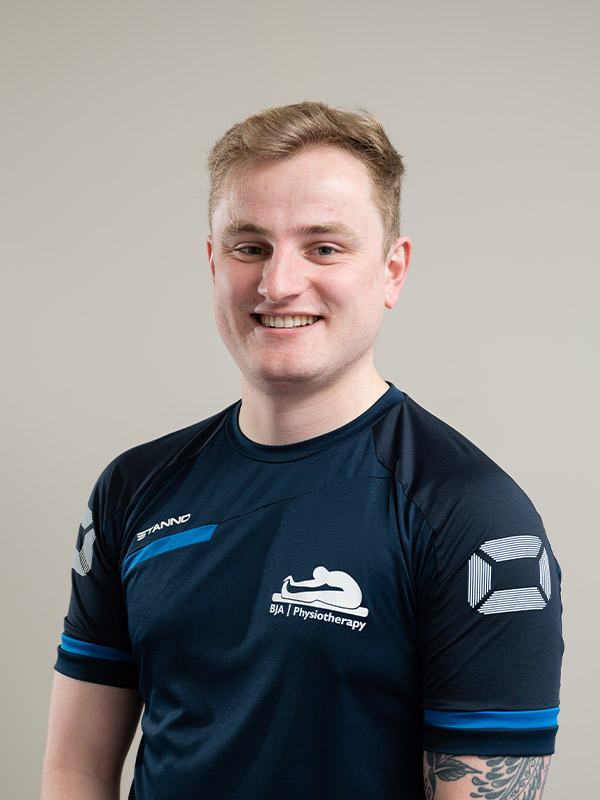 Sam Addy
I qualified with a BSC in Physiotherapy in 2017 and started work within the NHS soon after. I completed my rotations within the NHS and then specialised in Musculoskeletal Physiotherapy.
I've been with the BJA team since 2019 and currently split my time between here and a senior role with South West Yorkshire NHS Trust. I am currently completing an MSC in advanced physiotherapy at Sheffield Hallam and complete first-contact physiotherapy work too. 
In my spare time I enjoy running, climbing mountains and being outdoors.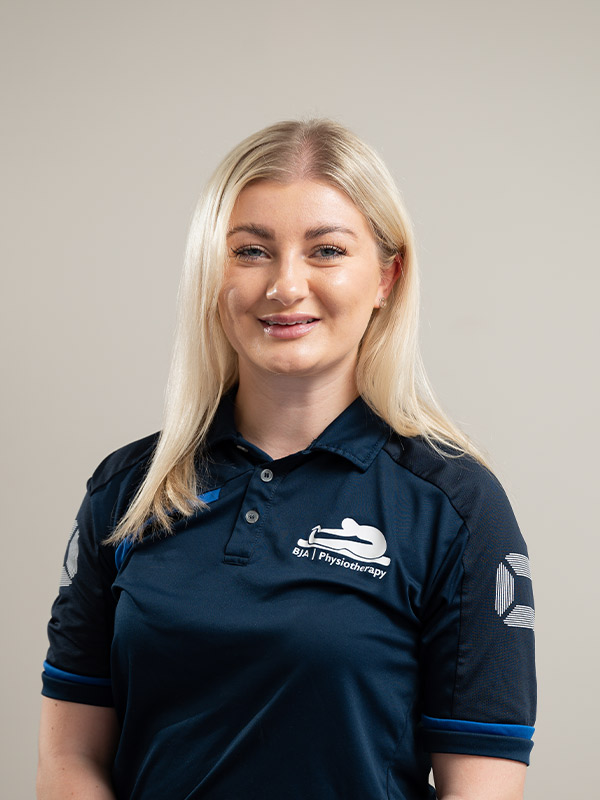 Grace Firth
I qualified from Cardiff university in 2017 and moved back to Huddersfield shortly after. I have worked in a variety of NHS trusts across West/ South Yorkshire.
I am fortunate to have worked at BJA Physiotherapy since 2021 and have worked here full-time since summer 2023. I have completed a lower limb Masters module and if I had to pick a favourite joint to treat it would be the ankle!
In my spare time I'm either running round a netball court, out exploring with my naughty labrador Olive or socialising with friends.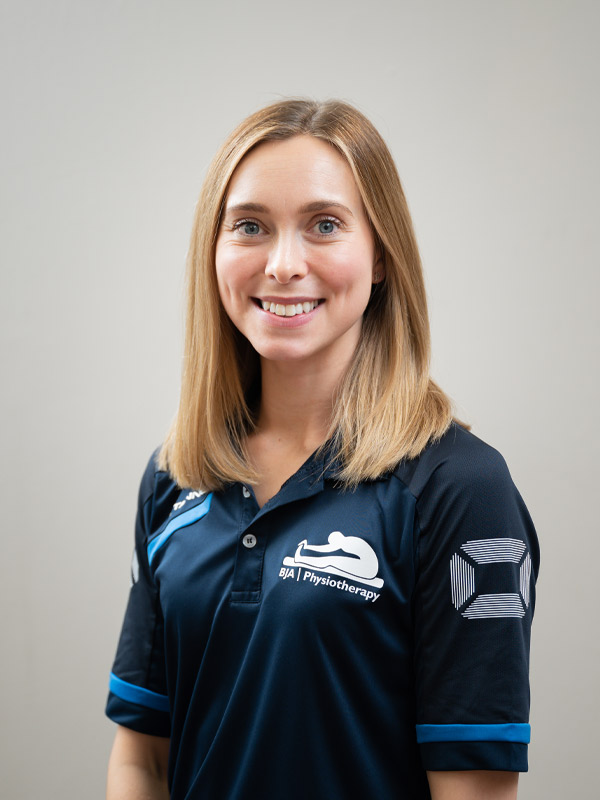 Hannah Sharrock
I qualified in 2012 and secured a rotational physiotherapy post at Calderdale and Huddersfield NHS Foundation Trust.
After completing my rotations I settled in MSK outpatients and haven't looked back! I have worked privately and for a local rugby team over the years but have recently joined BJA physiotherapy part-time alongside my NHS work.
The team are lovely and I'm really enjoying my time here!
Out of work I love spending time with my husband and two young children. We like to go up to the Lakes when we can and if I get the chance I love getting on my mountain bike!
Natalie Hinchliffe
Having qualified in 2008, I first started working as a physiotherapy assistant at Calderdale and Huddersfield NHS Foundation trust, prior to securing a physiotherapy post. I completed 18 months experiencing different physiotherapy rotations, such as inpatients and community, before specialising in musculoskeletal physiotherapy. I work closely with numerous upper limb, lower limb and spinal specialists, building upon my skills, knowledge and management of a variety conditions.
I have also worked for a local national level rugby club for 5 seasons and have worked in private practice for over four years.  I have most recently completed a Masters in musculoskeletal physiotherapy and strive to publish this piece of work.
Away from work I enjoy exercise and running, although I'm not sure I'm very good at it, and spending time with my husband, family and friends.  I also have a little dog called Darcy, who keeps me out and about in all weathers, although she doesn't like the rain much either!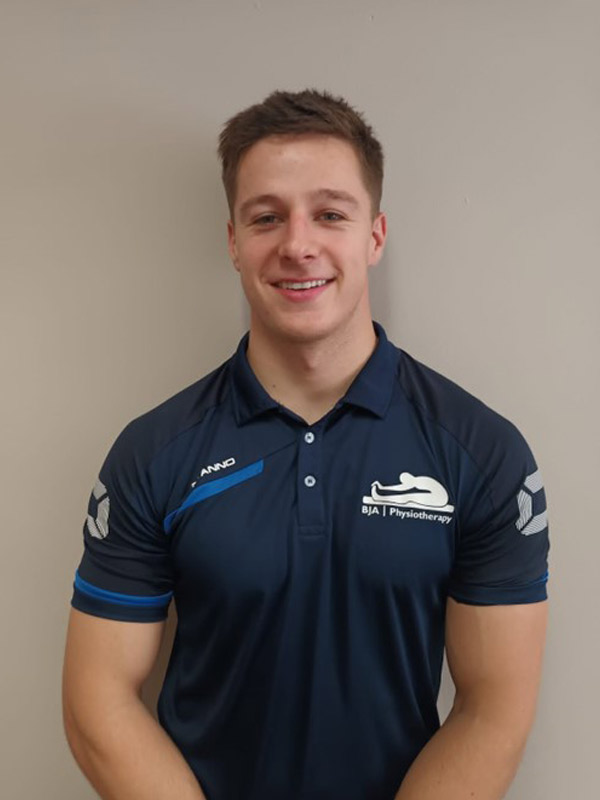 Ben Sutcliffe
I graduated from Sheffield Hallam University in 2021 and started my career in Manchester working as a community physiotherapist. Realising the M62 rush hour commute wasn't for me, I moved back closer to home and have worked at Huddersfield and Calderdale NHS Trust, and just recently achieved a specialist post in musculoskeletal physiotherapy.
Since qualifying I have been in a whole bunch of different disciplines, but my preference is definitely sports/ musculoskeletal . Due to personal hip problems,  I had to hang up my boots for rugby, which I'd played for the most part of my life. So to still be involved in the sport I was the physio for a few local rugby clubs over the last few years, dealing with injuries on the pitch and then return to sports rehabilitation.
Outside of work, I'm an avid gym goer and football enthusiast (although I'm no good at it unfortunately!).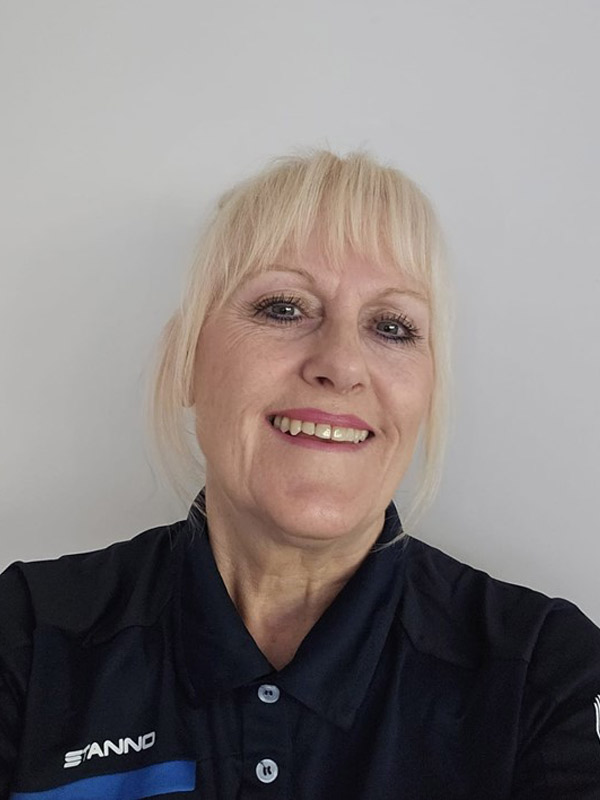 Angela
I have been a qualified Physiotherapist for 40 years, working in Womens Health for over 30 years.
During that time I have gained a wealth of experience ensuring I have the specialist skills required to treat my patients. I am very family-oriented.
I  love looking after my 2 grandchildren and spending time with family and friends. I enjoy walking my dogs and relax by pottering in my garden.